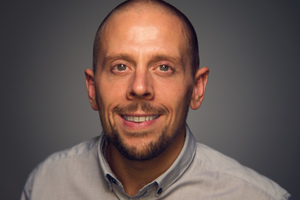 My name is Andrew Smith (Andy) and I made the decision to join USANA as an Independent Associate in May 2006. I had spent a couple of weeks researching the company and doing my due diligence before I decided to enrol, so I was confident that I had chosen a company with cutting-edge products, an exceptional business opportunity and a powerful compensation plan.
I was also reassured by how many successful Associates I had already met in the UK team. It was evident that a USANA business could provide leveraged income. My personal financial goals have always included building and owning assets that would continue paying me year after year. I saw this potential with USANA and had evidence that is was already producing significant results for other people, both in the UK and around the world.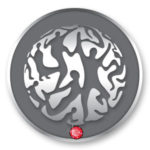 Fast-forward to today and I have recently achieved the rank of Ruby Director with USANA Health Sciences and I receive a regular income stream from my USANA business.  This income is leveraged, which means that I receive commissions from the repeat orders of my own customers and the customers of my team of Associates. As a result of this additional stream of income, I have been able to resign from my employed position as a teacher in engineering and I am currently pursuing a new business venture, building a study platform to deliver online courses and qualifications in engineering.
However, none of this has come about without a lot of hard work. Building a USANA business takes patience, persistence and perseverance, but had it not been for USANA, I know that I would never have been in a position financially to make the career choices that I have made. USANA has provided me with financial security and much broader lifestyle choices. I am truly thankful to USANA, my upline mentors and my team for making this a possibility for me.
Please take the time to learn about USANA Health Sciences. On this site, you will find information About USANA products and what sets them aside from the other nutritional supplements and healthcare products in the marketplace. You can also learn more About the USANA business opportunity and you will find details on how to book a full business presentation with myself, or one of our team, either in-person, or on a webinar.
I urge you to give this information your fullest attention, as deciding to start a USANA business in May 2006 has been one of the most important decisions that I have ever made.  Do I have any regrets about my decision? Honestly, my only regret is that I didn't start a USANA business sooner!
I hope to have the pleasure of meeting and working with you in the future.
---
USANA EU Disclaimer: It is illegal for a promoter or a participant in a trading scheme to persuade anyone to make a payment by promising benefits from getting others to join the scheme.