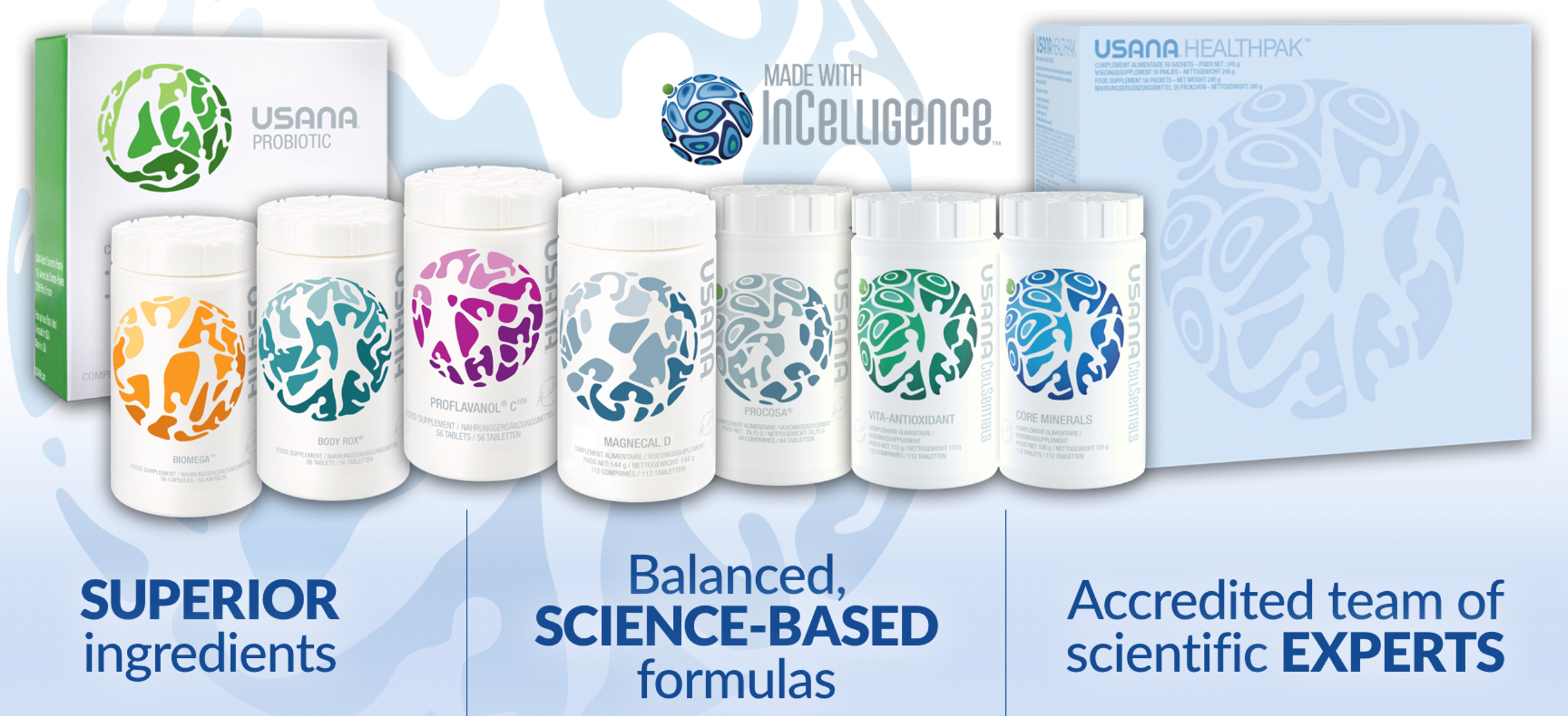 USANA Health Sciences is a direct sales company and a member of the Direct Selling Association (DSA). USANA Preferred Customers and Associates receive a range of benefits by ordering their USANA products direct from USANA.
Buy USANA Products as a Retail Customer
If you do not want to register your own account with USANA, but are still interested in trying the products, then you may be able to purchase a limited range as a retail customer. I wouldn't personally recommend this option, as you would be required to pay the retail price for your product order.
If you are in the UK and are still interested in purchasing USANA products as a retail customer, then please Contact Me for details of the products that are currently available for retail in the UK.
To learn more about ordering at wholesale prices, please continue reading.
Buy USANA Products as a Preferred Customer
Preferred customers have access to a greater range of USANA products, as well as benefiting from Preferred Customer product pricing.  As Preferred Customers order at wholesale prices, they can save as much as 20% on the retail prices.
Once you have a Preferred Customer account, ordering is simplified as your delivery address and billing preferences are stored on your account for future purchases.
To take advantage of USANA's Preferred Customer programme, please click below and set up your account for free. Once you have accessed the registration page, enter your country of residence and select 'Preferred Customer' under the account type:

Buy USANA Products as an Associate
Once you have experienced USANA's products for yourself, it is likely that you will want to tell other people about what they have done for you and your health.
If you wish to promote and sell USANA products then you should register as a USANA Independent Associate.  Associates enjoy the same benefits as Preferred Customers, such as wholesale pricing and simplified repeat ordering, but are also able to resell products, as well as participating in the USANA compensation plan and USANA Home Business opportunity.
If you would like more information About the USANA Business then please use the link in the navigation menu at the top of the page. If you already intend to promote USANA, then you can register as an Associate below. Once you have accessed the registration page, enter your country of residence and select 'Associate' under the account type:

---
Usana Contact Disclaimer: If you have already been in contact with another USANA Associate, we encourage you to contact that individual for more information.